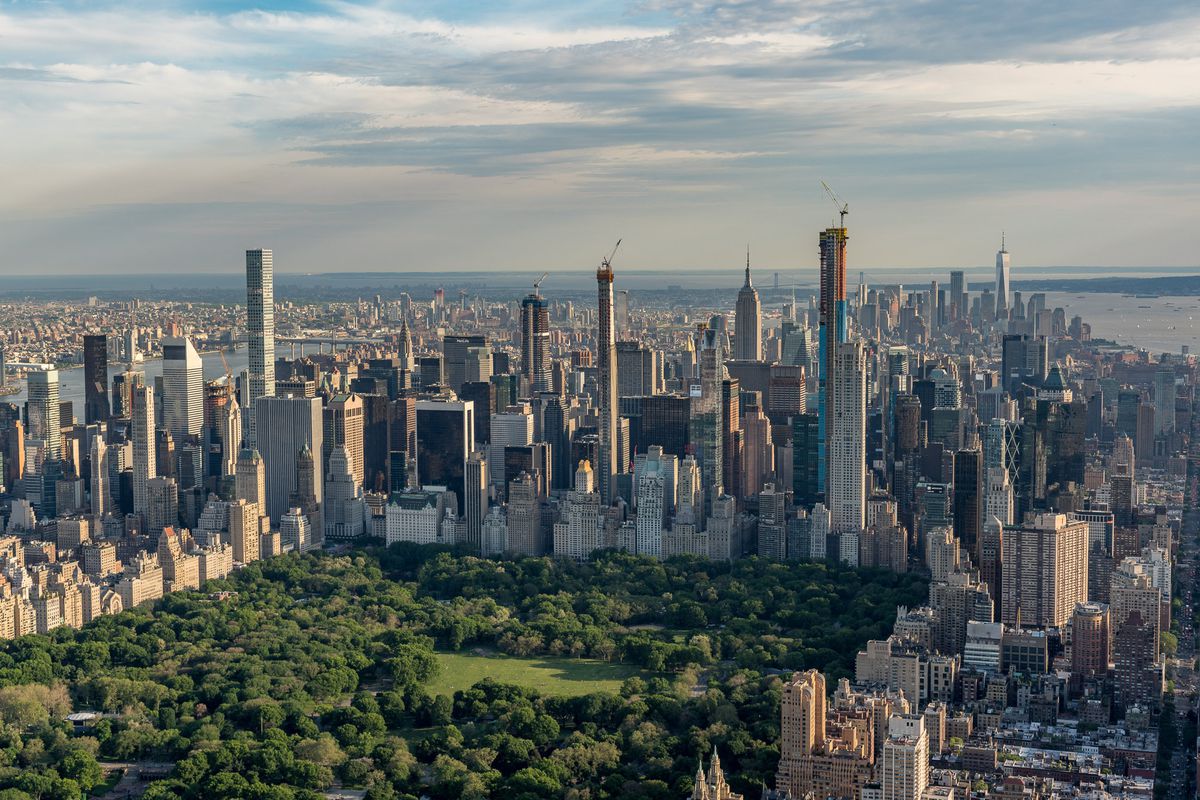 Happy Holidays in New York City
The city literally lights up on December 1, every year more beautiful than the last…in part, thanks to technology.
LIGHTS & WINDOWS at every corner, every turn, some of the best places to feel the Holiday Spirit are: Rockefeller Center and its neighbors, Saks 5th Avenue, St. Patrick's Cathedral, Fifth Avenue, from 59th Street and straight down 34th Street, Madison Avenue, from 79th Street straight down to 57th Street, at the Metropolitan Museum & American Museum of Natural History, Annual Christmas Tree displays, and the Time Warner Center at Columbus Circle, inside and out, upstairs and downstairs the decor is amazing.
OUTDOOR HOLIDAY MARKETS at Bryant Park, Union Square Park, South Street Seaport, Columbus Circle, and at Grand Central Station the most beautiful holiday market and the Kaleidoscope Light Show.

Options for ICE SKATING in the City, the most famous is Rockefeller Center, with music & celebrities until Spring, you will have more space at Bryant Park with FREE skating, rentals available until January 25th and Wollman Rink in Central Park, rentals available, cash only till spring. If you're looking for a fun date idea, the experts over at DatingInsider.com say ice skating is one of the best things you can do to impress your date!
If your visiting the City this month you must experience one of the many HOLIDAY SHOWS in the City, The Annual Christmas Show with the Rockettes at Radio City Music Hall, the Nut Cracker performed by the NYC Ballet at Lincoln Center and Wintuk at the WaMu Theater across the street from the Chelsea Star Hotel at Madison Square Garden.
You can also catch a Broadway show or join the Big Apple Circus in Damrosch Park at Lincoln Center.
We are tweeting NYC events and Hotel promotions at nycstar1999 on Twitter, Become a Fan of the Chelsea Star Hotel on Facebook and enter to win 3 nights accommodation in one of our Superior rooms in 2011.
November is one of the busiest months in New York City and here are a few things you can enjoy, while visiting.
On November 7th thousands will run in the ING New York City Marathon, 26.2 miles, five-borough course which runs from Staten Island to Central Park. Millions will be able to see a part of it along the route.
Skating in Bryant Park, on Central Parks' Wollman Rink or the Famous Rockefeller Center Ice-Skating rink, skates can be rented at all, (experience not necessary) and the views are amazing
Some festivals this month
– NY Comedy Festival Nov. 3 – 7, 2010. For more information and to purchase tickets visit www.nycomedyfestival.com
– NYC Horror Film Festival Nov.10 – 14, 2010. Tribeca Cinemas 54 Varick St. More at www.nychorrorfilmfest.com
– Margaret Mead Film and Video Festival (US's largest ethnographic/documentary film festival) Nov. 11 – 14, 2010 at the www.amnh.org/programs/mead/
– The African Diaspora International Film Festival Nov.26 – Dec.14, 2010. For more info. visit www.nyadiff.org
– New York City Chocolate Show at the Metropolitan Pavilion located at 125 West 18th Street
For Broadway shows old and new for the Fall 2010, visit www.playbill.com and not to be missed seasonal shows like the Radio City Christmas Spectacular featuring the world-famous Rockettes and Balanchine's Nutcracker performed by the New York City Ballet at Lincoln Center or Wintuk from Nov.7 – Jan.1.2011 at the Theater at Madison Square Gardens
Visitors to NYC will inevitably do some shopping and the city has many great shops and department stores, but some of the best holiday shopping can be found at one the many markets set up from November to the end of the year, like at Union Square, Bryant Park, Grand Central Terminal and Columbus Circle to name a few.
On November 25. 2010 Macy's 83rd Annual Thanksgiving Day Parade begins at 77th Street and Central Park West and ends at 34th Street and Herald Square, with viewing of the floats, the balloons and participating organizations along the route, but get there early and dress warmly.
On November 24, you can observe the inflation of the 25 balloons from 3 – 10 p.m. near the American Museum of Natural History just off Central Park West between 77th St. and 81st St.
Holiday Tree Lighting's in the city are another special holiday event, the most famous is at Rockefeller Center on Nov.30, which is televised and features celebrity guests and performances.
Additional tree lighting's in the city are the Origami Holiday Tree at the American Museum of Natural History on Nov.22, the Annual Christmas Tree and Neapolitan Baroque Creche at the Metropolitan Museum of Art on Nov. 22 and The South Street Seaport tree lighting on Nov. 26
For more daily events in the City, follow us on Twitter at nycstar1999 or join The Chelsea Star Hotel on Facebook,